Author: karen darricades
I am an artist and educator. Everything I create and the workshops I facilitate centre around what I call "collage concepts". That is to say, making something from something, rather than something from nothing, as Danielle Krysa writes about in Collage: Contemporary Artists Hunt and Gather, Cut and Paste, Mashup and Transform. Sometimes that looks like paper collage, it can also mean rearranging objects, re-contextualizing content or remixing audio/visual materials, and combinations of each. As an artist and educator, the creative commons is where my materials, collaborators, mentors and audiences live, and where we co-create.
Here are 5 ways that the creative commons is essential to the artworks created by myself and my workshop participants:
Curating new meaning(s) – Students use online search engines and content libraries such as Pixabay, Google images, Wikimedia Commons search engine and digitized museum collections of works in the public domain to (re)arrange existing representations and create new messages all their own. In the artistic tradition of diptychs and triptychs, participants create these visual statements by the choices they make in photo editing and ordering to juxtapose ideas and direct an interplay between images, placing them side by side to compare, contrast, conflict, connect and complicate their meaning. Excuse my excessive use of alliteration, but these words all share a common Latin root (con/com meaning with, together) related to both the form (pairs) of these artworks as well as the ethos underpinning creative commons. It's not so much that together is better, but that together is different. This + that is something different than each on their own. It creates something new, a third or fourth thing and many permutations therefrom.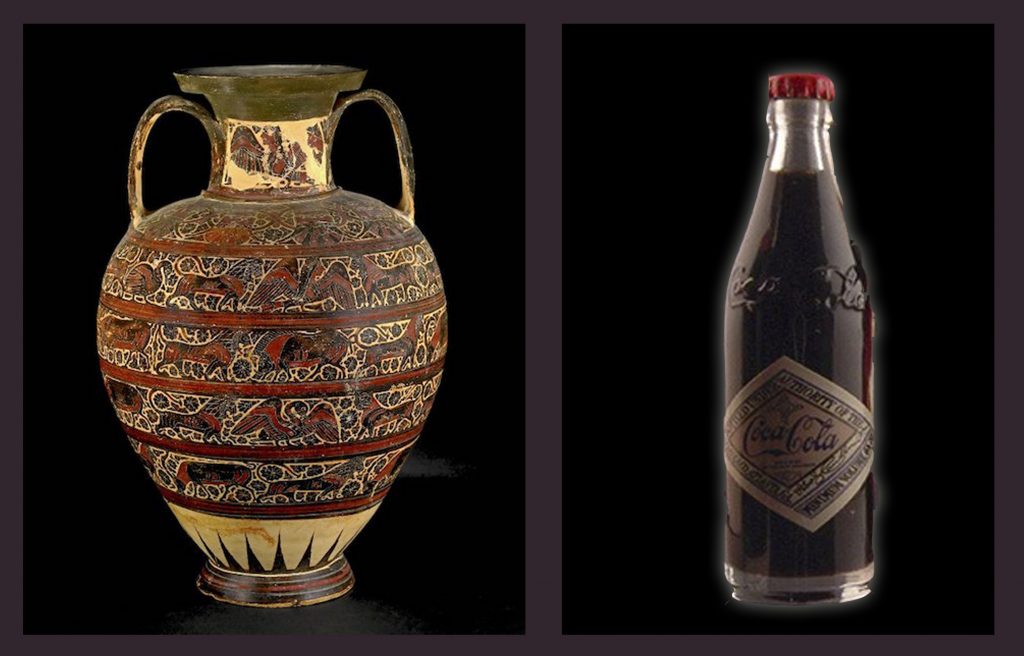 Contemporizing modern art – In digital arts workshops, students create frame-animations in the form of GIFs (Graphic Interchange Format)/.gif files, enabling them to easily share their works across web platforms. These works replace monologue with dialogue (between artwork and audience), providing creators with opportunities to react, respond and interact with works in the art canon. In the case of Little Dancercize (below), a grade 10 student has used an image of Degas's Little Dancer, placed it in a contemporary art gallery and within a context of gym-culture (something that did not exist in Degas' time). The work uses scale, movement, speed and other visual cues to collaborate across time with the deceased Degas while bringing his subject into the present.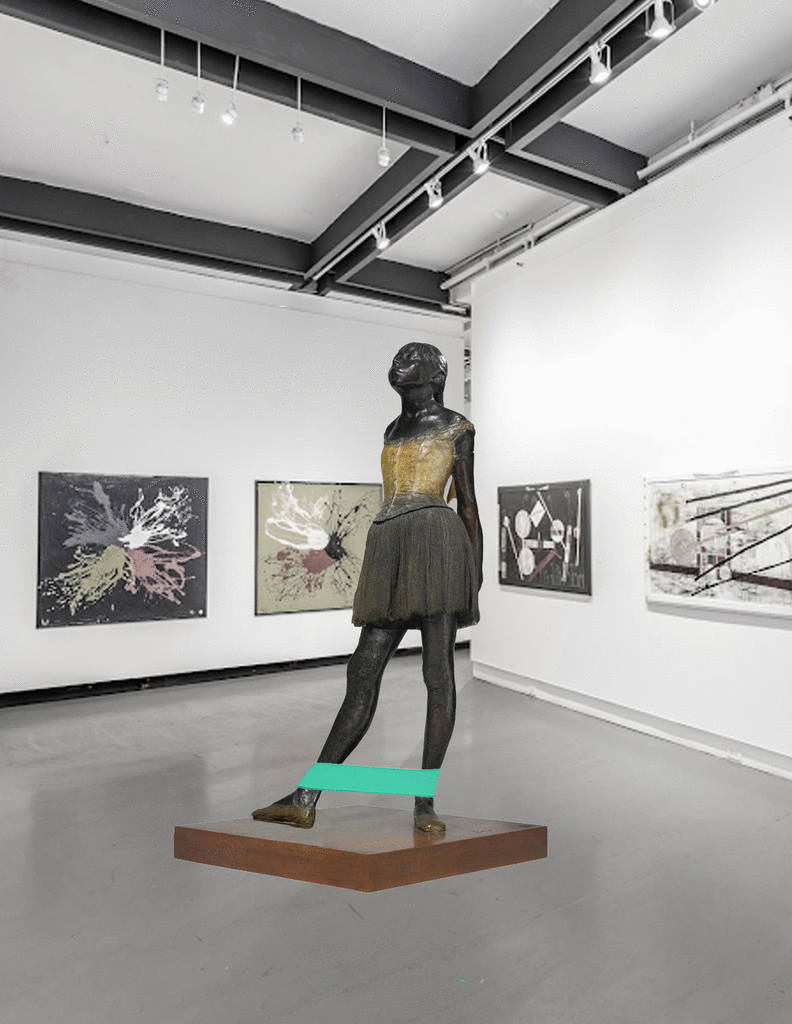 Co-creation and amplification of our shared (his)stories – There is an overwhelming amount of information available to us online. Giving our attention to the narratives we would like to elevate and social values we'd like to amplify is one way we can thoughtfully participate in the organizing of our shared (his)stories and keep people's stories alive, lest they are buried under all that digital abundance. Here I have created a video-loop animating a poster sharing the story of water rights activism in Bolivia's Cochabamba from the Celebrating People's History series (Feminist Press, 2010). This poster, created by the artist Swoon, was made available through creative commons licensing and though this sound used here was sourced from within iMovie's sound effects, there are sounds for use and remixing available through CC licenses stored within sound libraries such as freesound.org. Creative commons allow artists access to collaborators and the ability to save time and energy: Getting to a lake with recording equipment is not an easy task, searching for lake sounds online is much more feasible.
Contributing content-bits to creative communities – Through photo-hunt activities, participants capture images of their environment, communities, and selves and submit them to Pixabay's image library where each image undergoes a peer review process providing them with feedback about the needs and interests of the creatives accessing their works. This is a great way to address gaps in representation and diversify the commons. And it's just a nice way to give back to an online community of contributors who have provided their digital "assets" to the world of digital creators who put them to use. Reflecting ourselves in all of our diverse experiences and perspectives is what the commons should, but does not always, do.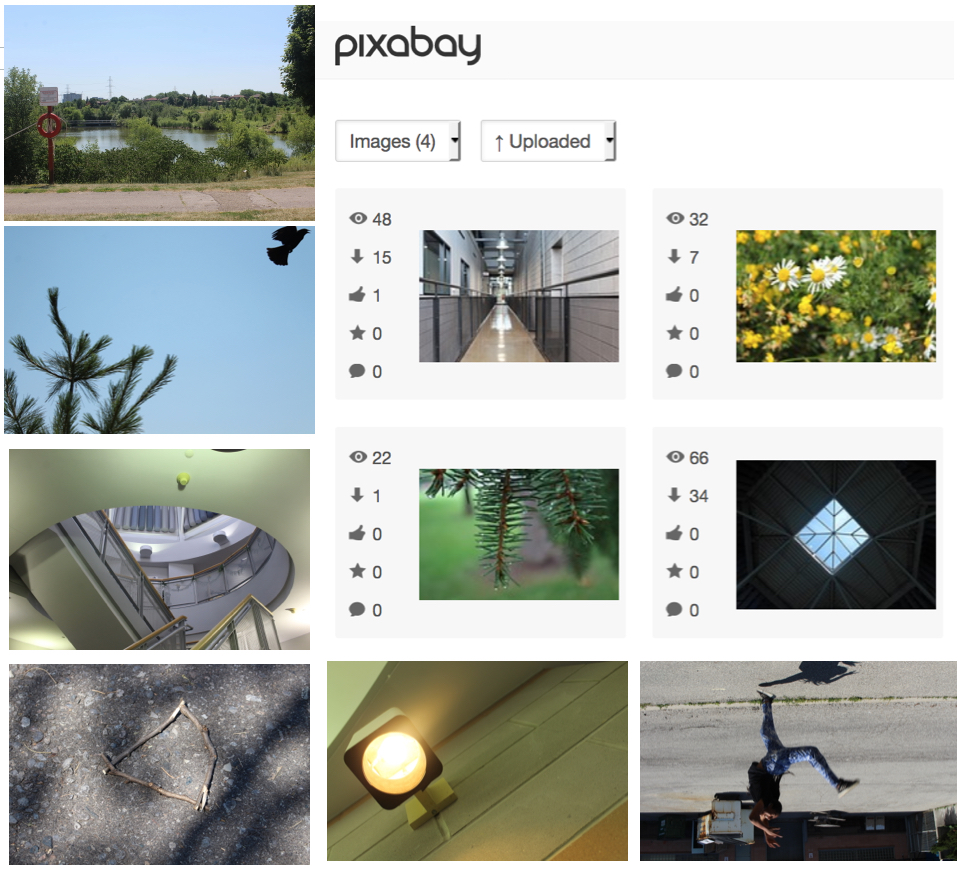 Each One Teach One – To borrow an African American proverb steeped in a history of literacy, equity and access to information, creating content for peers to access when they are in need is one way of passing on knowledge and sharing power. The internet has radically changed education. Youtube, wikihow and other info sharing platforms (i.e. the internet as a whole) are filled with how to's, instructions and troubleshooting help generated by peers to save others time and remove barriers for makers. This video created by Eloya Williams, was produced by Never Gallery Ready in 2018 to share tips for building audiences online and expand conversations being had in workshops.
The Guide For Young Creatives Sharing Art Works online and in real life